Welcome TO MunciePTOParts.Org The Online PTO and Parts Leader.
Muncie PTO Parts.
We stock discount Muncie PTO service and repair parts for all Muncie power take off models.
New and used Muncie PTO parts for sale include; Housings and cases, shafts, gears, shift forks, geared adapters, flanges, top covers, solenoids, shift parts, mounting and install kits, hydraulic pumps, gasket & seal kits, clutches, friction and steel disks, bearing kits, seal kits and any other part you could possibly need to repair or rebuild any Muncie PTO. or pump model. We stock it all!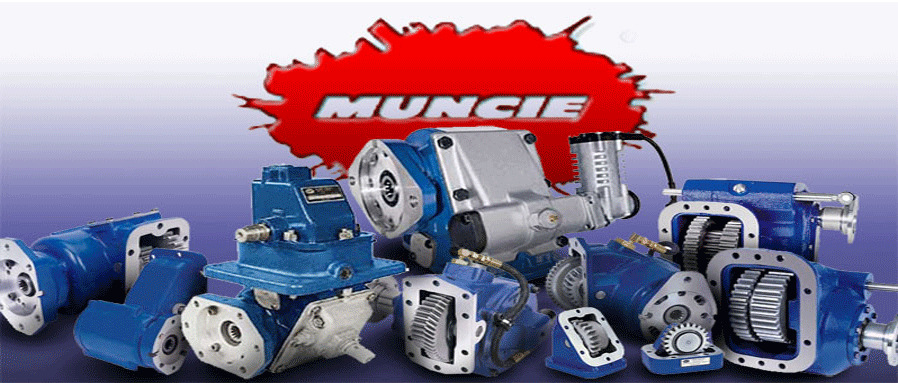 Please see the parts manuals and service manuals page for information on your model. If you need help locating the part numbers you need or have any questions, please give us a call and we will assist you.
We are the online supplier of Muncie replacement parts, PTO repair and rebuilding services. We deliver Muncie PTO units, hydraulic pumps and parts to shops, garages and repair facilities all over the world. Anyone can buy direct from the Muncie PTO discount parts outlet and we would like to have you as a customer too.
We deliver all over the world, to any location from our warehouses located all over the USA. We also supply power take off parts for all models.
Call: 855 844-SALE | 855 844-7253 or Contact us by email for a quote on your new, used or rebuilt Muncie PTO or power take off sales, service and Repairs.
You can buy discount priced, genuine Muncie PTO service parts as well as a full line of after-market repair parts for even more savings. We also offer a complete line of used PTO parts (Power take off parts) as well as rebuilding service and repairs for all makes and models.
Muncie power take offs, parts, hydraulic pumps, cylinders, gasket & seal kits, bearings, adapters, clutch kits and solenoids on sale.
Our knowledgeable staff will gladly help you find the correct part for your model.